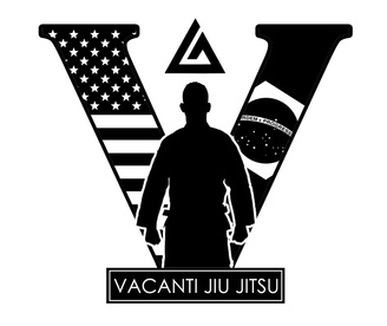 VACANTI JIU JITSU SolYoga!
TEAM BALANCE SOUTH JERSEY
Vacanti Jiu Jitsu (VJJ) & MMA Fitness/cross training, located in Hainesport, New Jersey is the premiere South Jersey Gracie-Brazilian Jiu Jitsu school and Mixed Martial Arts (MMA) Fitness and Conditioning gym. VJJ is under Team Balance and has authentic Gracie Jiu Jitsu as well as the BEST cross training style MMA workout around! Our fitness/cross training program is NOT a contact/ fighting class. It simply uses fight sport exercises to achieve MAXIMUM RESULTS! We are located in Hainesport, New Jersey and conveniently serve the surrounding areas of Lumberton, Mount Laurel, Mount Holly, Pemberton, Moorestown, Medford, and Burlington County. We are also close to McGuire Air Force Base and Fort Dix and offer military discounts to all armed forces personnel.
Vacanti Jiu Jitsu also offers an INCREDIBLE fitness and conditioning experience in it's MMA Fitness program. This program was devised by Instructor Vacanti by taking a fighter conditioning exercise regimen and altering it so that ANY person, no matter their current level of fitness, may participate. Some of the results seen in weight loss and fitness level of students have been STAGGERING! So, if you are looking for AUTHENTIC Gracie-Brazilian Jiu Jitsu or just to get or stay in incredible shape, come by and check out Vacanti Jiu Jitsu TODAY!

The head Jiu Jitsu Instructor and trainer is Pat Vacanti. Pat Vacanti is a 20 year, retired police officer and a Gracie Jiu Jitsu Black Belt under Phil and Ricardo Migliarese of Team Balance, both are Black Belts under the legendary Relson Gracie. Instructor Vacanti believes in Master Relson Gracie's philosophy of Gracie Jiu Jitsu's primary application in "real life" situations. With his backround in law enforcement and large portion of his students being in the military, law enforcement and corrections, it is evident that the primary goal is to ensure that
students are well equipped and as safe as possible in hostile situations or, in the case of civilian students, feel safe and confident while moving about in their everyday lives. Vacanti Jiu Jitsu teaches the Gracie Combat Techniques and overall Gracie System the way it was passed down from Relson Gracie to Phil and Rick Migliarese and to Instructor Pat Vacanti.