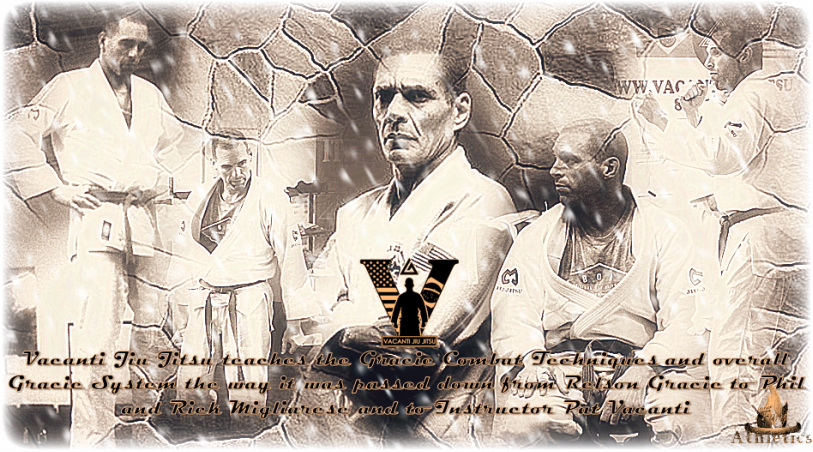 Mixed Martial Arts (MMA) Fitness & Conditioning
Mixed Martial Artists are arguably the BEST conditioned athletes in the world. At Vacanti Jiu Jitsu we have designed a complete body workout program using a multitude of exercises and drills from ALL disciplines of martial arts. This program uses aerobic and anaerobic exercises to help you lose weight, condition your body, get or stay in great shape and have fun. All without the boredom of the treadmill and same old routines at the gym. The workouts are different EVERY day yet ALWAYS touch on all muscle groups with lots of cardio!

So, whether you're a first timer and have never exercised in your life or an athlete preparing for competition, our MMA fitness program is for YOU! And, everyone works at their own pace. No pressure to perform or "keep up". And, there is NO physical contact between students in this program so injuries are VERY RARE. Basically, you get to train and condition like a professional MMA fighter but won't get the bruises and injuries that they do.

COME IN FOR A FREE TRIAL CLASS TODAY!!!!!!!!!!!!!!!!!!